OK, new sketches are coming soon! I haven't stopped or anything, I've just been way too busy to scan and post them.
That aside, I can now sell SNEAKERS!
Expect a LOT more tomorrow and over the weekend!
Right now, you can only get the "Punk Skull" shoe, but hell, it's perfect for back to school! Buy it so I don't need to start stalking you!!!!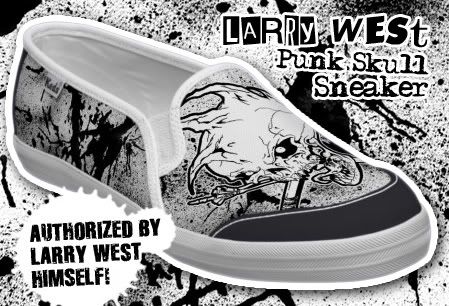 AND COMING SOON: